2020 was the year all our plans got massively disrupted. You may recall my ambitious plan at the beginning of the year. Guess how that went.
Surprisingly well, in some regards! My hopes of travel and adventure were dashed, as they should be during a pandemic. I failed utterly at reading the New Testament. There was no one to bake for, working from home, so I didn't really do much of that. The bushfires ravaged most of the places I was hoping to hike.
So what's the perfect activity for a chronically ill gal craving mental stimulation? Reading! I read so much as a child, and this year really became the year I embraced that once again. In total, I had a goal of 32 books, and I am very proud to say that I managed it. As lockdowns continue across the globe, I thought it might be good for me to share 30 of the books I read, and maybe spark some ideas for you to add to your list.
Easiest read: 'Midnight Sun' by Stephanie Myer
If you're not a Twilight fan, this one is probably not for you. I am an unabashed fan. These books came out in my late teens, and I was the perfect age (and the perfect amount of angsty) to fall in love with them. Whilst I no longer think they're the pinnacle of literary achievement, my nostalgia and enjoyment remains, and they even featured heavily in my honours thesis.
Accordingly, I was thrilled when Midnight Sun came out. It fills in a lot of gaps in Twilight (why does Edward pull so many weird faces? Does he realise it's weird to watch girls sleep? How does he find Bella at the end?) and it shows a lot more of Alice's gift, which involves some fairly clever writing by Myer. It also makes Bella more sympathetic (if not necessarily a better decision-maker). It's a chunky book, but very easy to read.
Hardest read: 'The Silmarillion' by J R R Tolkein
Hard, but worth it. I actually couldn't get through the written text and switched to the Audible version read by Martin Shaw, who does a stellar job.
The Silmarillion takes a long, long time to get going and can be hard to follow (I constantly forgot who the different subspecies of elves were), but once it picks up, it really picks up. The Lord of the Rings kind of gives the impression that Sauron ruined some nice golden age, but in reality (or canon, I suppose), Middle Earth has been a hot mess from the start. It's a series of tragedies of Shakespearean proportions, but with Balrogs. If you like LOTR, you should give this one a whirl. Just set aside a lot of time. It's 14 hours of listening.
Most profound: 'A Train in Winter' by Caroline Moorhead
Look, it might be cheating to list a book about the Holocaust as the most profound, but I cannot fail to be touched by the courage, determination and intense suffering of the people who lived through it.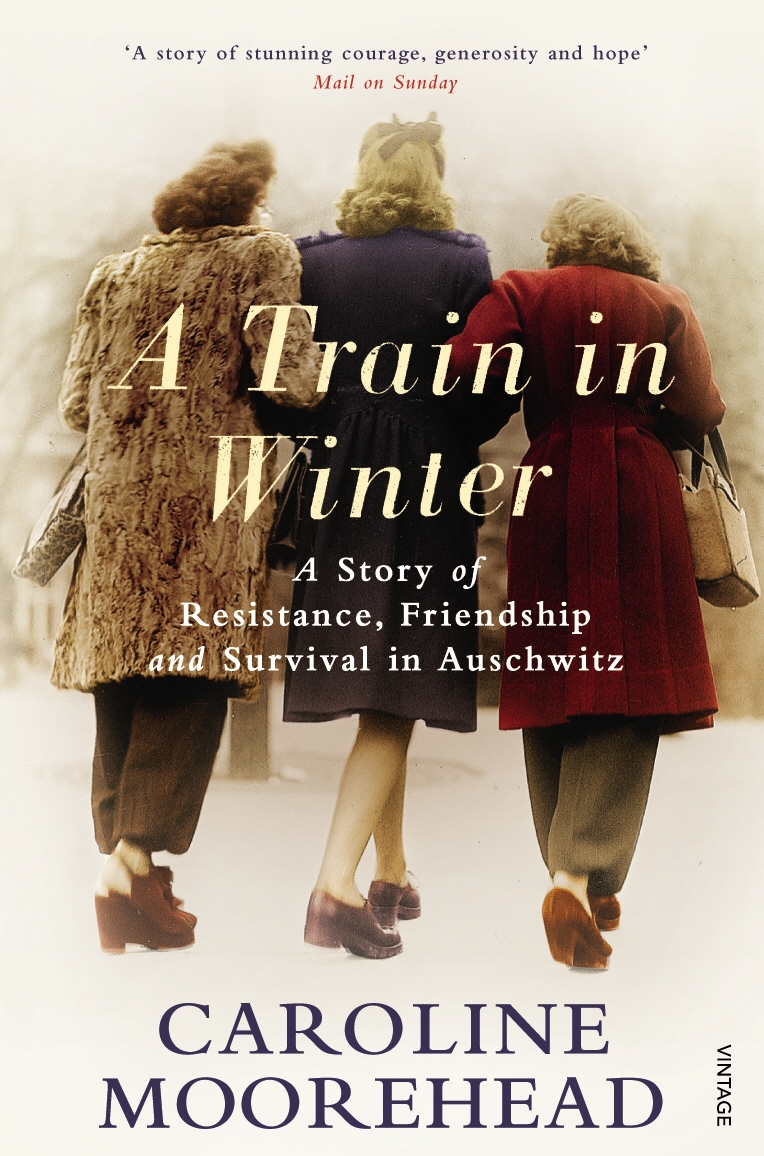 'A Train in Winter' follows the stories of the 200 or so women of the French Resistance who were sent to Auschwitz in WW2. Just 49 survived. Reading about the loss, deprivation and cruelty they endured, and the courage and unity that carried the survivors through, made a deep impact on me. Many times I felt like crying as I read. It's not a cheerful book, but it is an important one.
Most profound (fiction): 'The Color Purple' by Alice Walker
This book follows the story of Cece, who has to endure some fairly horrific stuff, but grows and learns and becomes an amazing person. That sounds fairly sappy, but honestly, it's not a sappy book. It is a tear-jerker, and trigger warning for abuse and sexual assault, but my goodness, what a rollercoaster. Highly recommend.
Most useful: 'The Barefoot Investor' by Scott Pape
I'm not normally one for self-help books, or for doing what people tell me to, but I switched banks because of this book. If I really thought about it, I probably knew most of the stuff in it, but I never did think about it. This got me to do that, and then to put it into action.
Most exciting: 'Trail of Lightning' by Rebecca Roanhorse
The actual most exciting book I read isn't yet published, so I won't write about it here, except to say it was an amazing steampunk spy thriller/adventure. 'Trail of Lightning' is a decent second place, with Navajo demon hunters, gods and magic. Lots of action scenes and some tense romance makes for a very thrilling book.
Honourable mentions:
'The Colour of Our Sky' by Amita Trasi – the story of two Indian girls separated by a crime and then a continent, and their journey to find each other again. TW for sexual assault. Heart-rending but very well told. Recommend.
'Convenience Store Woman' by Sayaka Murata – short, funny, easy to read. Tells the story of an unusual woman who works in a convenience store and doesn't want to change that.
'Outlander' by Diane Gabaldon – it's a long one but a good one. It's exciting, with a mostly-likeable main character and mostly-attractive love interest. I loved it, but I take points off for the very casual mentions of sexual assault, and the unnecessary frequency of them.
'The Pearl that Broke its Shell' by Nadia Hashimi – the story of two woman from different generations in Afghanistan, both of whom experience violence at the hands of a patriarchal society, and both of whom dress as men to survive at various points. It has some pretty heart-breaking moments, but it's a fantastic story of strength and courage.
'Boys will be Boys', by Clementine Ford. I loved Ford's first book, Fight Like a Girl, and the sequel did not disappoint. It's a book to make you rage against injustice, and to make you want to rid the world of unfair stereotypes that harm both boys and girls.
'The Fall of the Gas-lit Empire' by Rod Duncan. I love me a good alternative historical fiction. This one was a Steampunk epic that follows a young woman who lives in disguise to keep away from the law during a version of Victorian Britain, whilst trying to avoid officers of the International Patent Office.
'Daughter of Fortune' by Isabel Allende. I couldn't put this novel down, but I warn you: the ending is NOT cathartic. It's great anyway, though – it follows the journey of Eliza, an adopted daughter of a rich family in the 1840s in Chile, who finds herself pregnant and ends up following her missing lover to California.
'I Know Why the Caged Bird Sings,' by Maya Angelou. This remarkable woman did not have the easiest life – racism, sexual assault, and a childhood that carried her back and forth across the US. The autobiography is written in an unusual way – thematic, rather than chronological.
'The Winter People,' by Jennifer McMahon. This is a horror set in snowy Vermont, spanning a century. It has scary bits, but it's really horror-lite – minimal gore, and not that much suspense. I enjoyed it, but you'll see the twist coming.
'Shameless', by Nadia Bolz-Weber. Bolz-Weber is a feminist Christian pastor, and 'Shameless' looks at how the church treats sex, and how people of all walks of life have dealt with the sexual guilt and shame that conservative Christianity has left them with, whilst still maintaining their faith and their love of God.
'A Wrinkle in Time', by Madeleine L'Engle. This is a children's book, which I didn't realise when I added it to my to-read list, but I enjoyed it anyway! A good vs evil romp through space and time, about finding your inner courage and strength.
'Yes Please,' by Amy Poehler. I haven't watched Saturday Night Live or Parks and Rec (I tried, but I don't like Chris Pratt), so a lot of the references went over my head. She's a good story-teller, though, willing to fess up to her mistakes, and full of a clear passion for theatre. References to her good buddy Harvey Weinstein don't age well, though.
'The Boundary' by Nicole Watson. It's a murder mystery with magical elements, alcoholism, infidelity, and gambling addition, as well as the racial and historical trauma endured by Indigenous Australians. It's pretty dark, but I liked it.
Probably won't read again
'Fahrenheit 451', by Ray Bradbury – it just feels like every other piece of 20th century dystopian fiction I've read. I'm sure it was revolutionary at the time, but I think I've read too many books that felt similar to enjoy it.
'Great Gatsby', by F. Scott Fitzgerald. It just bored me. None of the characters were particularly interesting, and none of them really had any redeeming features.
'Catcher in the Rye', by JD Salinger. It's just a teenage boy making stupid decisions for several days, and deciding all the people around him suck in the most boring, repetitive language possible. It's not that deep.
'Mrs Dalloway', by Virginia Woolf. Pretty and lyrical, but not riveting. A re-read is unlikely. I had to listen to this one, because Woolf's hatred of the full stop makes reading it on paper quite hard.
'Call of the Wild', by Jack London. Too sad. A dog gets kidnapped and forced to become a tough, rugged sled dog, goes through all sorts of bad things, and when good things start to happen, it gets worse again.
'Wide Sargasso Sea', by Jean Rhys. It's a version of the events leading up to Bronte's 'Jane Eyre' from the perspective of Bertha, the mad wife. It's barely comprehensible, and the only reason you'd know it had anything to do with 'Jane Eyre' is because Rochester is in it. It's got no real plot and a bunch of unreliable narrators. I wanted to love it and was really excited to read it, but I ended up hating it.
'Internment', by Samira Ahmed. Another one I wanted to love – a speculative fiction about America putting its Muslim population in internment camps, and a young Muslim girl fighting back. Unfortunately, whilst topical, it just didn't thrill me. The stakes never felt that high, even though they were (death and torture were very possible consequences in the book). Maybe I'm just too old for it?
'Jesus Feminist', by Sarah Bessey. This book is hailed in Christian feminist circles as something of a must-read. Unfortunately, I was hoping for something a bit more critical that engaged more heavily with the Bible; this was more of a "the vibe of thing" text. It might be useful for someone just beginning to consider whether their faith can also be feminist, but it was just overly simplistic for me (and unnecessarily wordy).
'The Communist Manifesto' by Karl Marx and Friedrich Engels. I am very sympathetic to the aims of Communism, if not necessarily the methods, but the manifesto itself makes some sweeping assumptions, and I feel like a lot of it doesn't really hold up in today's society.
'The Hedge of Mist' by Patricia Keannealy-Morrison. It's book three of the Arthurian legends set in space. It's very dense, very flowery, and just not that exciting. I loved the first book, 'The Hawk's Grey Feather,' but unfortunately the trilogy got less awesome as it went on, I think.
'Medea and other plays' by Euripedes. They're very easy to read – I got through all four plays in a couple of hours – and I'm glad I read them once, but I don't think I'll do it again.
That's my thirty! I've got 24 on the list for this year (a new job means less time to read, I suspect), and I'm exciting to keep trying new things. What did you read this year? What did you love or hate? What's on the list for 2021? Let me know in the comments!