TW: body image, weight gain
Can you believe we are already in August?  Some people have said that they thought this year has moved slowly, but for me it has absolutely raced by.
I've been slow in posting again this month due to continuing health problems – some endo, some of a more sinus-y nature – but I have plans for the months to come and some drafts saved and ready to roll.  For now, though, it's time for me to engage in that important monthly practice – gratitude.
1)  Scuba
I did it!  You may remember that at the beginning of the year I said that I had three goals I wanted to complete.  I wanted to finish the Old Testament (did that last month), learn Arabic (not progressing well), and  get Scuba certified.  Well, I finally did the latter!
We did some training dives in a pool over one weekend, then headed to the NSW coast for the second weekend and did our qualifying dives at Bawley Point, near Bateman's Bay.  It is a beautiful spot to dive, and we had a lovely weekend for it.  The weather was crisp and clear, but not freezing, and the sun shone all weekend.  And under the water – so many fish!  We saw literally hundreds of Australian mado (little black and white stripey fellows with yellow tails), several Port Jackson sharks, a crested horn shark, two massive bull rays (I kid you not, these things were wider across than my car) and a sea turtle.  It was absolutely magical.
Also, I'm now a PADI certified Open Water Diver.  Yay!
2) Reconnecting with a friend
I did the diving course with a friend I haven't spent much time with for a long time.  He was friends with my husband for years before I met him, and when I asked on facebook for people to do the dive course with me, he put his hand up.  We had a great time.  He is super into science and really enjoyed the technical side of diving, whereas I was just, "ooh, fish!"  We both loved it for different reasons, and had some really good D&Ms on the road to and from the coast.  I love getting to know people like that all over again.  Moreover, he's just a really great, kind, good-hearted person who is lovely to be around.
3) New colleagues!
Two new people joined our team this month.  Love them both already.  Interesting and fun women.  One of them bakes.  Top marks.
4) A bit of body positivity
I haven't had the best relationship with my body this year.  I gained a lot of weight at the beginning of the year when my Zoladex went all wild on me, and I've struggled with body image and self-hatred so much as a result.  Most of my hate has been directed at my thighs.  However, in learning to dive, I had to wear a wetsuit (side note: getting in and out of a wetsuit is a WORK OUT).  Underneath that, you can't wear board shorts or anything (I normally wear these cute little swim shorts from Landsend, or a swim dress).  I had to wear my once piece, thighs out.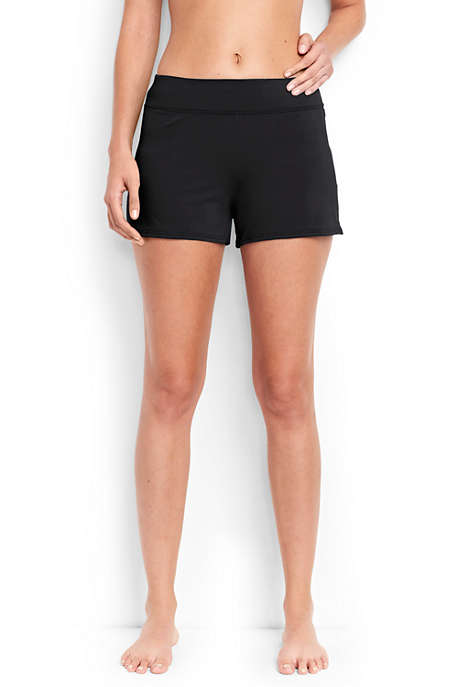 You know what?  I felt fine.  My thighs are a perfectly acceptable size (if somewhat glaringly white) and the exercise forced my to just embrace my body.
Sure, the confidence sort of vanished the next time I tried to squeeze into some of my work clothes from last year and realised that they no longer fit around the thigh, but it felt really good while it lasted.  I think I would feel comfortable doing it again.
5) Extra Skincare
I've been really into learning more about skin care in July.  If you are interested in also learning all the mysteries of what the different acids are, what you really need in your routine, what ingredients work best together, etc, then I highly recommend heading over to Beauty Within.  I absolutely do not agree with their product recommendations, which are rarely cruelty-free and almost never vegan, as well as being super expensive, but learning about the key ingredients can help you find good skincare at a fraction of the price.
Whilst I was learning about all this, Nourished Life was good enough to have a big old clearance sale.  Nourished Life sell a bunch of green and vegan products, so it's a really good place for me to shop, and they always have free gifts or good deals going on.  I indulged in some replacements for items I needed, and explored a new-to-me brand called Andalou Naturals.  Most of their products are vegan, and they are packed with all the ingredients I wanted.  Don't get me wrong, I love Sukin, but they don't have certain things in them that I like in my skincare routine.  I will never abandon certain Sukin things, but I'm happy to introduce some Andalou.  I love a sale.  I love the pampering effect of new products.  Happy me.
6) New Prostap
I don't love being on Prostap, but I like being without it even less. My last dose of the stuff turned out to be a dud batch and provided no pain relief at all. I now have a new batch and, whilst the adjustment period is rough, the pain relief is really nice.
7) Sunshine
As the weather gets warmer and sunnier, my boy Max has been able to get out in his CatNet cat enclosure and have a little bit of outdoor fun. Max is strictly an indoor cat unless he is contained in some way. I've tried him on the leash, but he's a bit nervy and can escape it when he gets panicked. The cat net lets him have the outdoor time he clearly craves whilst keeping him safe and preventing him from having an impact on local ecosystems.
He loves lounging in the sun, rolling luxuriously in the dirt, and eating the grass.
8) Opportunities
One plus side of working in a really big organisation is that there are a lot of opportunities to do different things or move up the food chain.  An opportunity came up recently and I have gone for it.  We'll find out in August how successful I was!  Extra grateful for my kind colleagues who helped me talk myself up in my CV, and my wonderful supervisor for supporting me in going for it.
9) Trivia
I love trivia, but what I mean this time is a trivia night.  I'm involved in the social club at work, and we organised a trivia night in early July.  We raised a lot of money and were able to donate more than $2000 to charity, thanks to the generosity of my colleagues and our sponsors.
Although I was too sick to go myself, the team I was rooting for (my team colleagues) absolutely killed it and took home first prize.  Very proud.
10) Not dying in a car crash
Oddly specific, perhaps, but I have a reason.  The last days of July were a bit wet, and on the way to work one day my car spun out on the wet road on a roundabout.  I spun 270 degrees around and ended up facing the wrong way on the road.  By some miracle there was no one else on the roundabout at the time, although some people were waiting to come on, so I didn't hit anyone else or the signs around it.  Some kind strangers stopped to check that I was ok, then stopped the rest of the traffic so I could get the car off the road.  My mum came out and waited with me while the NRMA came to confirm that it was just the greasy road and not my somewhat elderly car having a senior moment.  (It was just the wet road).  I was shaken and very late for work, but thankfully totally unharmed otherwise.  Here's to safe driving and kind people!
What are you grateful for this month?