Another month has passed astonishingly fast, and it's that time again – a monthly gratitude post.
Not going to lie, April has been super hard, and so finding things to be grateful about has been trickier than usual.  I haven't really had any spectacular lows, but it's felt like I've been in a constant slump.  I've had a number of sick days, and had a really bad experience with my last Prostap injection (a painful infection at the injection site and ongoing struggles with the side-effects).  The ongoing pressure of the adenomyosis and the general malaise and lack of hope that comes with chronic pain has been exceptionally hard to deal with.
However, I made a commitment to be more grateful and positive this year, and these posts force me to consider the good things in my life, so let's go.
1)  Easter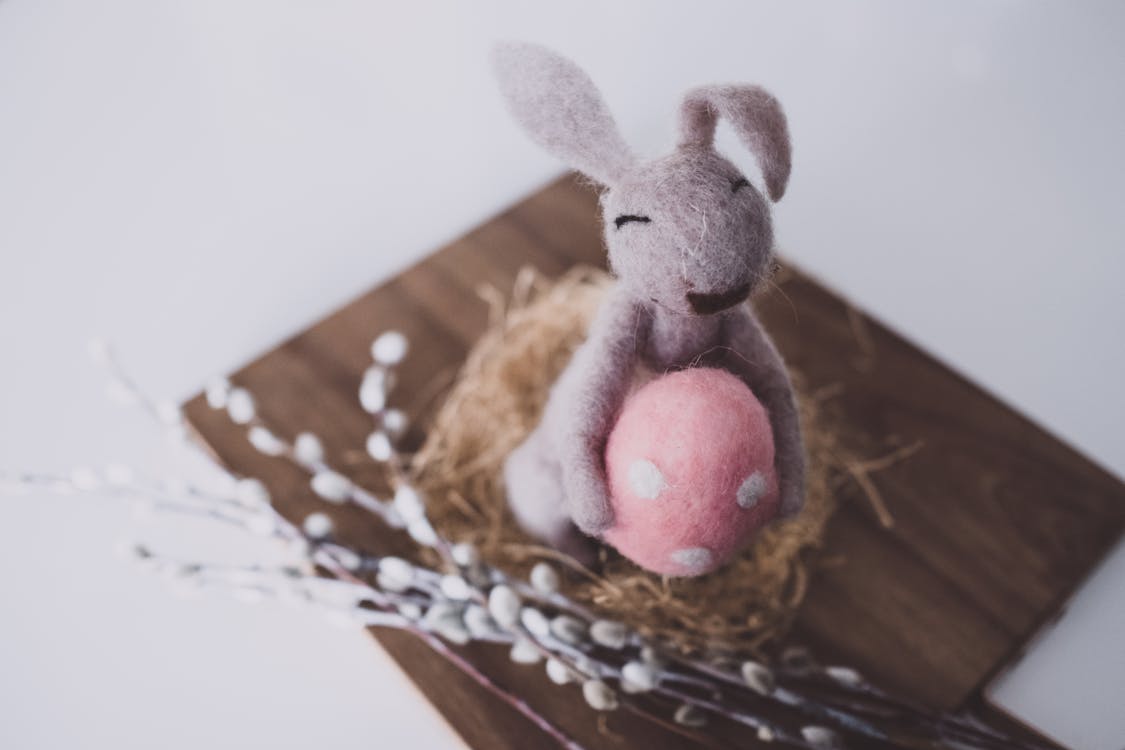 I wrote about what Easter means to me as a chronically ill Christian, so I hope I'm not cheating by mentioning it again.  There are plenty of reasons to be grateful for it, though.  A four-day weekend (followed shortly by ANZAC Day), lots of chocolate, and, of course, the celebration of Jesus' sacrifice that means an afterlife in paradise.  That's always good.
2)  Girl's night
I got a chance to spend the evening with my four best girls.  We are a diverse group in both personalities and backgrounds, but we still have plenty in common – enough that we have stayed friends for ten years during the most turbulent times of our lives.  Perhaps our greatest commonality is our love of great food, which we ate at tonne of.  One of this fabulous group is from Bangladesh, and boy, does her mum create the most amazing feasts ever.  I could LIVE off her dahl.  Her spinach is mind-blowingly good.  She is single-handedly responsible for making me like cauliflower.
Sure, it was incredibly high FODMAP and I was in agony the next day, and I accidentally ate a chilli, but it was entirely worth it.  And now I'm craving her spinach.  Damn it.
Also, the chance to see my four wonderful best friends is always so good.  Everyone should have that friend or group of friends that they love and trust and always feel incredibly happy to see, even when life is hard or you don't want to socialise.  This is that group.  There is no feeling in the world like spending time with my girls.
3)  ANZAC Day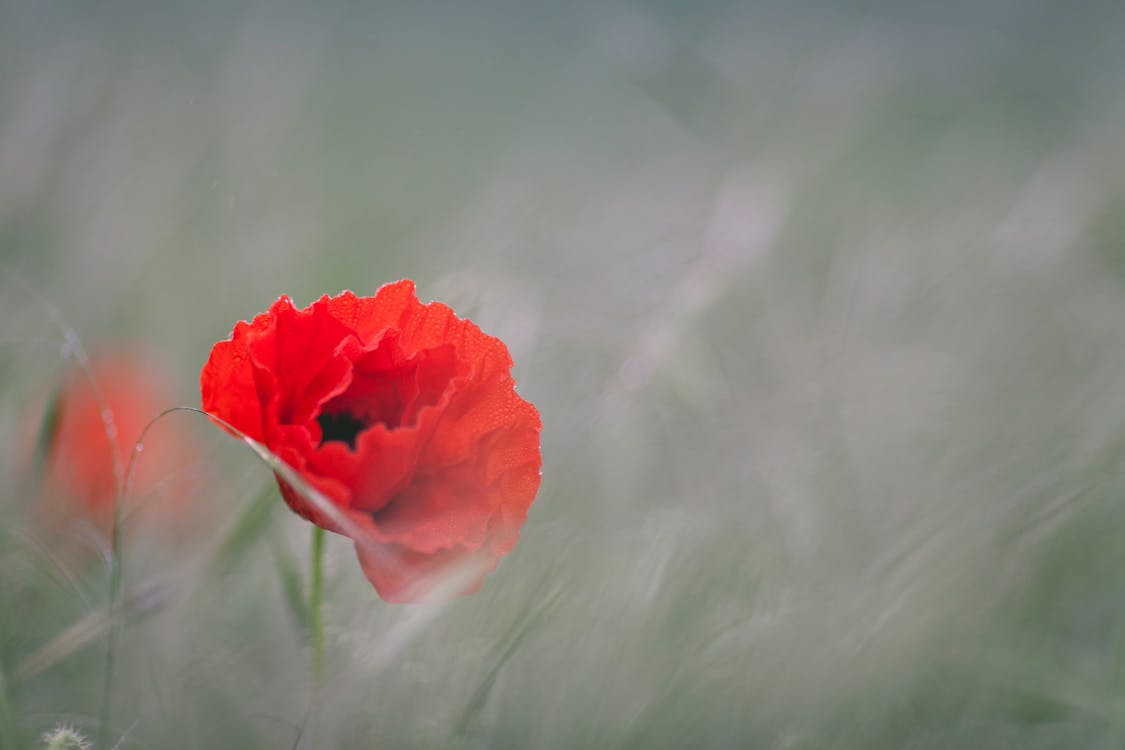 I may be pretty anti-violence, but I am not against people standing up to invaders.  I can also appreciate the courage, heroism and comradeship displayed by the ANZACS and the other soldiers of WW1.  Can you imagine how terrifying it would be to suddenly see a tank coming over the horizon in a war where cavalry with swords were still in common usage?  Can you imagine the mud, the blood, the terror, the cold in winter and the searing heat in summer, the disease, the privation and the utter uncertainty?  I don't think war is something to celebrate, but the qualities of the soldiers who fought are, and their deaths should be remembered and commemorated.  I am grateful for what they did to ensure that we won the war.
4) An income
In the last month I've seen a lot of articles and the like on the difficulties of people with chronic illnesses who also have to deal with a low income or poverty.  This one in particular tugged at my heartstrings.  Australia has a good social security system compared to some countries, but as a lawyer I heard a lot of stories about people struggling with bureaucracy and a lack of understanding of the nuances of their condition.  I am incredibly grateful that I don't have to battle for Centrelink, or try and live on the amount dispensed.  A stable income, having enough left in your pay after the necessities to save or give to charity – these are privileges that cannot be underestimated.
5)  Changing leaves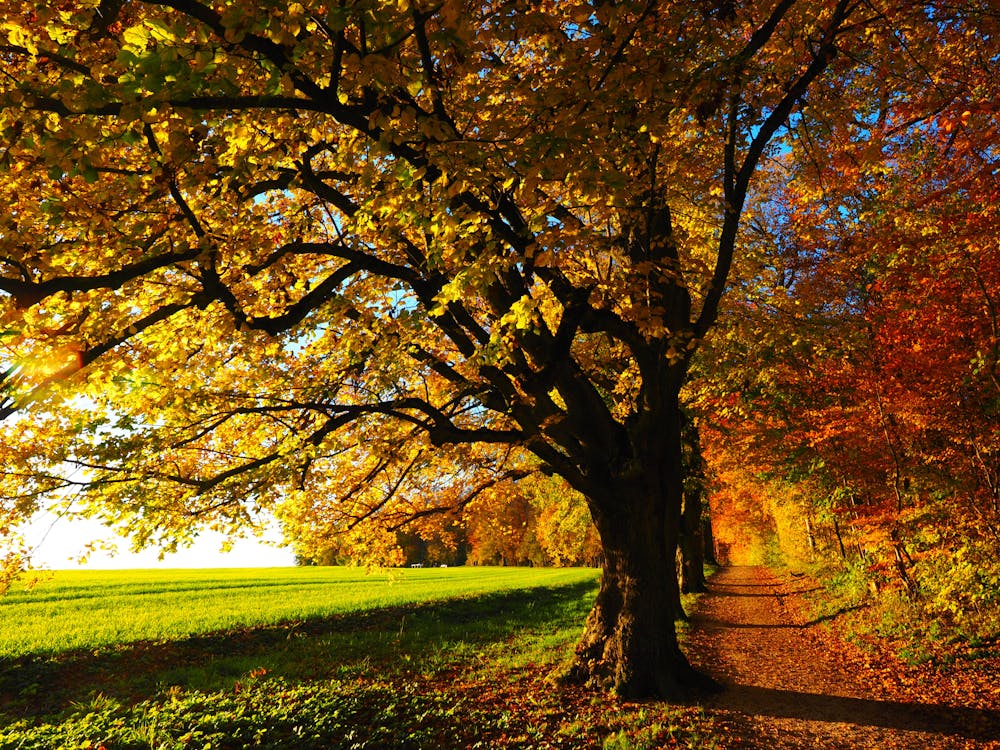 As I wrote last month, I love autumn.  I'm enjoying the cooler weather still, although I'm not thrilled with some of the very cold mornings.  What I am loving this month is the beautiful autumn colours as the leaves change from green to shades of gold and red.  Some of the older suburbs with the European trees are just incredibly beautiful in autumn.  It was a particularly big shock for me when I took a week off sick at work to go from driving down the street my office is on and seeing it go from a green tunnel to suddenly almost bare, with the road covered in golden drifts of leaves.  I also really love the smell of autumn leaves as they break down.  It's so earthy and rich.
6) Fitness 
During April I took advantage of a Fernwood sale and bought myself a membership with some personal training.  My PT, Emily, is really fun and works me within my limits, but doesn't let me slack off.  I'm really exciting to be getting my fitness back on track, and have been taking on some additional exercise as well (I swam a kilometre for fun the other day!).  I'm doing almost an hour of warm-up before my sessions, and it is really, really relaxing for the brain.  I can just focus on my body and making it work.  It's great mindfulness.
I also really enjoy feeling exhausted and sore for a good reason, as opposed to just feeling exhausted and sore because disease.  It's satisfying and makes me feel proud of my achievements.  I'm not losing any obvious weight (thanks menopause!) but I am feeling my muscles harden up and I have a little bitty line on my biceps that looks like it could be a muscle.
7) Vegan smoked salmon
Since going vegan, people often ask me if I miss meat.   Generally speaking, no.  Sure, I enjoyed bacon and rissoles, but I never really got excited about steaks or chicken.  I genuinely do enjoy the taste and texture of fake meats better in 99% of cases.  However, I loved fish.  I definitely didn't give up eating fish because I hated the taste.  Gardein Fishless Fillets filled a big gap for me, but I really, really missed smoked salmon.  Thankfully, the Cruelty Free Shop has started carrying Sophie's Kitchen Vegan Smoked Salmon.  It's not a perfect replica but it is very close and soooo tasty.  I had so many slices of toast with Tofutti cream cheese and some chives.  Heaven.  Happy little vegan.
8) Macaron adventures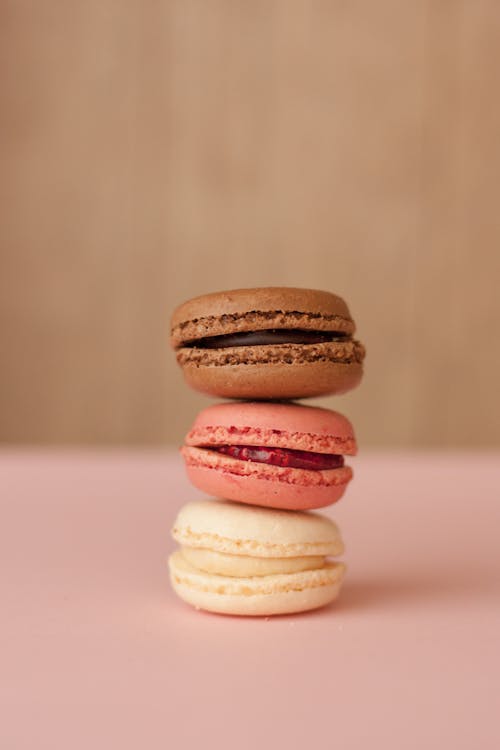 Disclaimer: the macarons in the picture above are not mine.  Mine only vaguely resembled macarons.
Pictured above: attempts one and two.  They tasted fine.  I've never tasted macarons before, vegan or otherwise, so I have no point of reference, but these were nice, with a light marzipan flavour.  I definitely need to have another crack and try and get them better, but I think eventually I'll get it.
I baked them with my sister and it was a bit of a giggle.  It took us HOURS and she managed to turn our sugar syrup into a solid rock, but I enjoyed it, even if it was incredibly frustrating to put in all that work and just get explosions.
This is the recipe I used.  On my second batch I turned the oven down to 250F and it worked much better.  I'll keep playing and let you know if I ever manage it.
9) Love Nikki
If you play mobile games with pop-up ads you have probably seen some for Love Nikki.  It's basically like Pokemon but for fashion.  Your character, Nikki, is inexplicably transported to another world with her cat, Momo, and ends up in a bunch of styling contests.  The game has a bunch of content and paying players definitely have a big advantage, but even my cheap self who just plays the free version can get heaps out of it.
It may seem like a silly thing to be grateful for, but it's another thing I can do for fun when I'm really sick and stuck in bed.  Apps are great for the chronically ill.  Plus, I really like anime and pretty clothes, so this ticks all the boxes.  Let me know in the comments if you'd like a more in-depth review.
10) Sex Education
I don't mean the school lessons – mine were patchy and weird at best.  Highlights included being told repeatedly to just "keep your pants on!" in a strong US accent, and pictures of diseased genitalia.  That's a Christian school vs a public school for you, I suppose.  Both freakish and not particular useful, just in very different ways.
What I am actually referring to is the Netflix show, Sex Education, starring Asa Butterfield (you may recognise him as the titular character of Ender's Game).  Whilst this show does have more sex scenes than I really want to see (probably unsurprising, given the name), it also deals really, really well with some very real issues – poverty, abandonment, over-protective parents, divorce, sexual trauma, abortion, vaginismus, slut-shaming, parental pressure, revenge porn, stigma against virginity, stalking, drugs, homosexuality (both repressed and flambouyant) and the attendant prejudice and danger, and a raft of others.  The characters are engaging – some are deeply loveable, some are deeply tragic, and it is just incredibly well-written.  If you don't mind a whole bunch of nudity and want a show that really tugs the heart-strings, this is a good one for you.  I was hooked.  I am not kidding when I say I laughed, I cried, and I determined to teach my hypothetical future children strong lessons about their self-worth and ensure that they get proper sex education.